About Pollensa
Pollensa is a lively, charming town in the north of Mallorca. Famous attractions include the Calvari steps and the Puig de Maria. Close to the mountains & sea there are stunning beaches nearby. There are a few local vineyards that you can visit and taste their wines.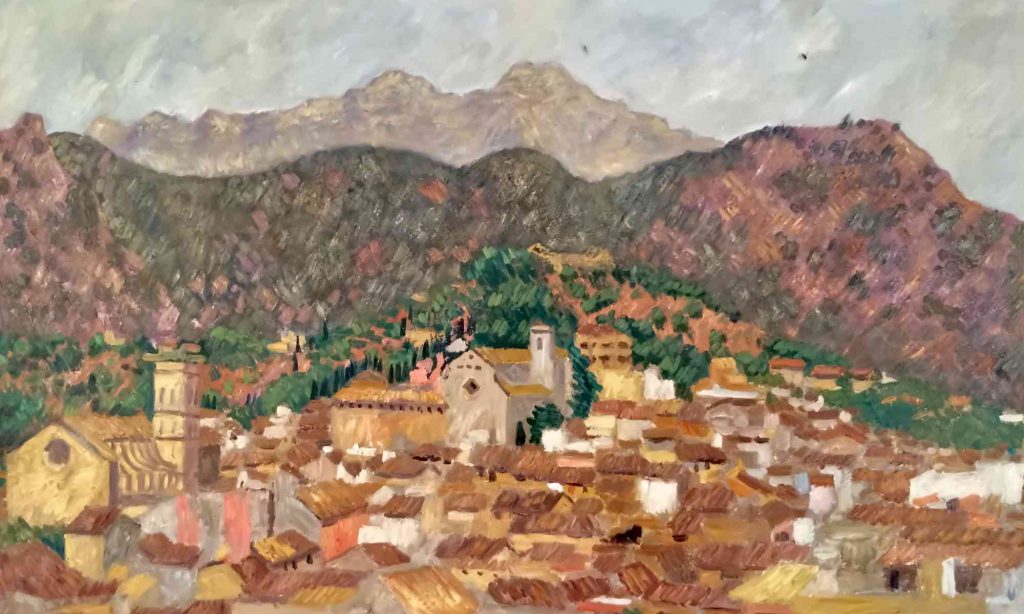 Pollensa town
Stroll around the pretty old town at your own pace enjoying the architecture. There are plenty of cafés, bars and restaurants to relax & dine in.
With a large local population, there is an amazing array of local shops open all year.
There is a fantastic selection of food shops including greengrocers, delicatessens, butchers & a fishmonger in Pollensa.
Pollensa market guide
Our guide to the weekly food market in Pollensa each Sunday.
Pollensa Sunday market
Every Sunday, there is a market in the central square (Plaça Major) and the surrounding streets. The whole town is busy and has a great atmosphere.
Since 2020, the market has been spread out to make it COVID safe. The Pollensa food market moved to the Via Pollentia street.
The street is pedestrianised on Sundays giving the food stalls plenty of space.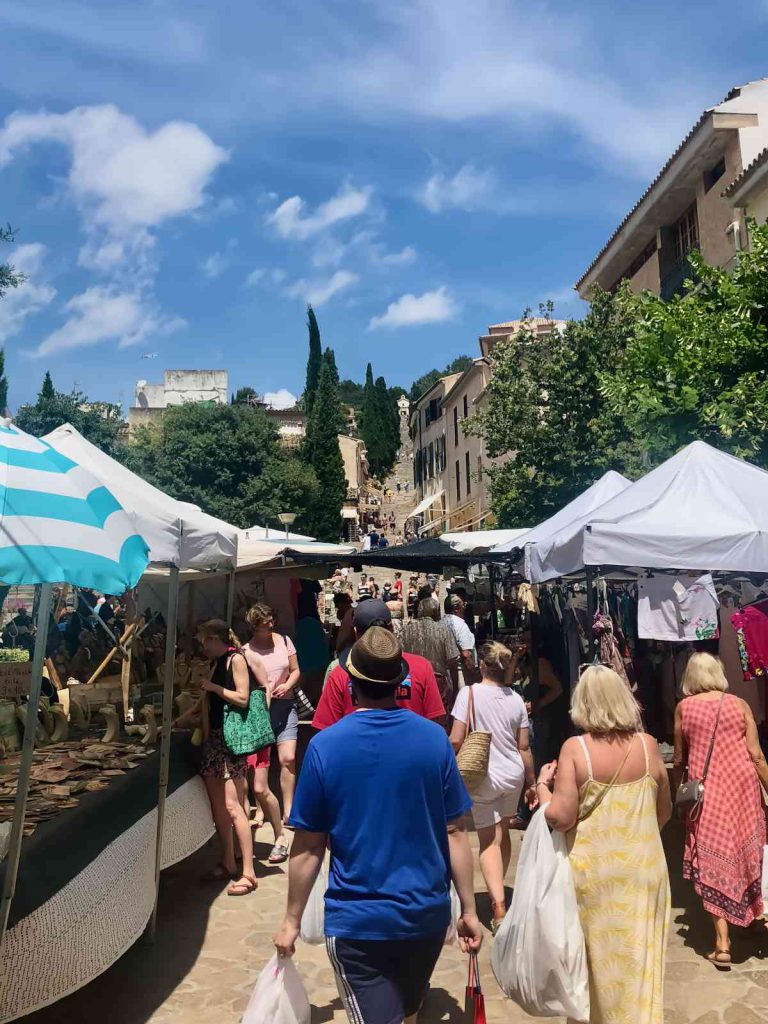 Book a guided tour of Pollensa market
We offer a guided tours of the Pollensa market. Learn what is in season, how to prepare it and how to cook it.
After the tour, we can go back and cook it!
Catered villas
Taste the local produce in a catered villa in Pollensa.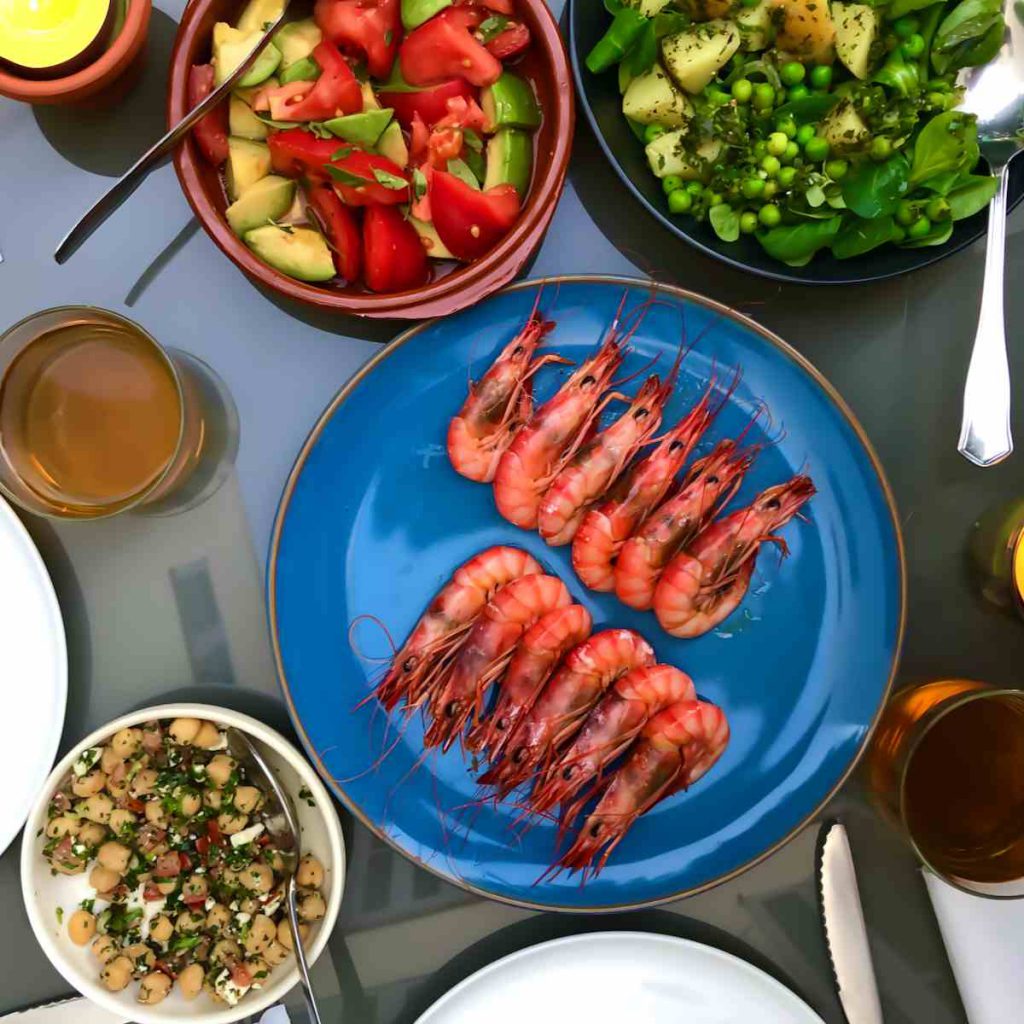 There are some amazing villas to stay in Pollensa which we can make even better. Learn about all our villa catering services.