After seeing some Calçots de Vall for sale at Mercat Olivar in Palma, we decided it was the right time for a calçotada! Calçotadas are tasty, great fun, simple to do and if you want to have one, we'll show you how.
What is a calçotada?
A calçotada is a special barbecue party to celebrate calçot season, from November to mid-April.
Calçots are cooked whole over fire until the skin is blackened. The silky tender interior is then squeezed out of their charred skins to be dipped into a romesco sauce.
Once the calçots have been cooked over the flames, meats such as lamb or botifarra sausages can be grilled over the embers.
So, what is a calçot?
Know your onions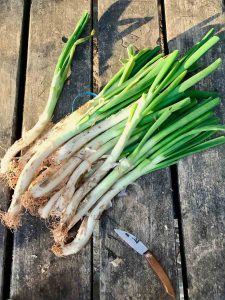 Calçots are long sweet white onions, similar to leeks, hailing from Valls in Catalonia.
They are not just any onion, Calçot de Valls have a PGI (Protected Geographical Indication) status. This means that they must be grown in a certain area and posses certain qualities; from which variety of onion should be used, to how they should be cultivated, and how they should be presented for sale.
The onions must be the 'Blanca Tardana de Lleida' variety, which are planted during the autumn. As they grow, more soil is added on top of them therefore causing the onions to grow taller as they search for sunlight. Soil could be added two or three times, until the whites reach 15-25 cms.
Calçots de Valls are then sold whole, unwashed with roots in tact, in bunches or 25 or 50. Each bunch must be tied with a special blue thread and be labelled with a Calçot de Valls branded label which also contains an identification number to show who produced that bunch of onions.
What you will need for a calçotada
Calçots
Romesco sauce
Barbecue
Barbecue grill clamp
A newspaper
Red wine (not strictly necessary)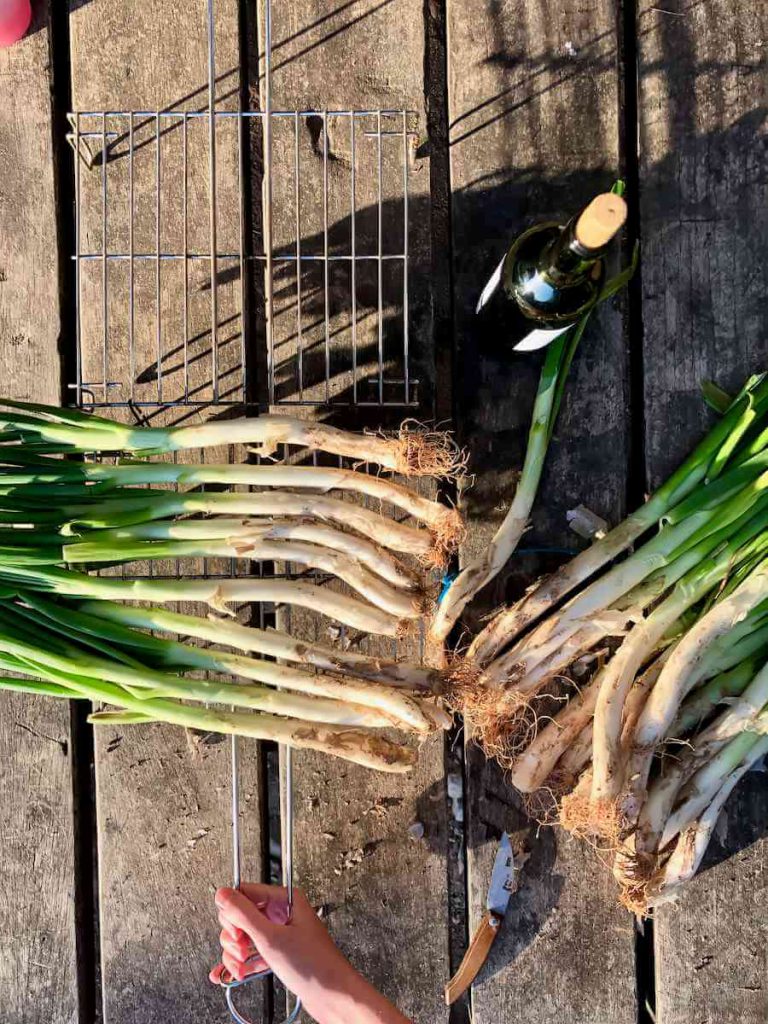 The barbecue
We love cooking over fire and are always looking for an opportunity to light a barbecue. Any barbecue will do for a calçotada but a large rectangular grill is best. This makes it easier to lay out the calçots which means they will cook evenly.
Calçots are traditionally cooked over flaming vine branches but charcoal works too. Gas barbecues work too although the you will not get quite the same flavour.
We prefer to use a barbecue clamp as that makes it easy to turn the calçots efficiently.
Romesco sauce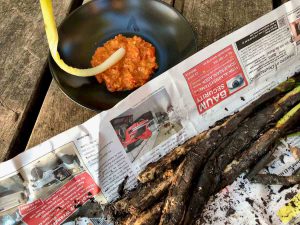 Calcots are traditionally eaten dipped into romesco or 'salvitxada' sauce. This flavourful sauce is made from roasted red pepper, tomato, almonds, bread, garlic, parsley and olive oil.
It is easy to prepare and is even better the next day. It goes fantastically with sweet mild flavour of onion from the calçot.
In fact, romesco sauce goes well with most things! We love it with fish dishes in particular.
Cooking the calçots
Cooking the calçots is very simple.
Light your barbecue, put your unwashed calçots in your barbecue clamp. Once the barbecue is hot, place the calçots over the coals. Once black, flip them over and cook until the second side is black! Remove from the barbecue and wrap in newspaper to gently continue the cooking process.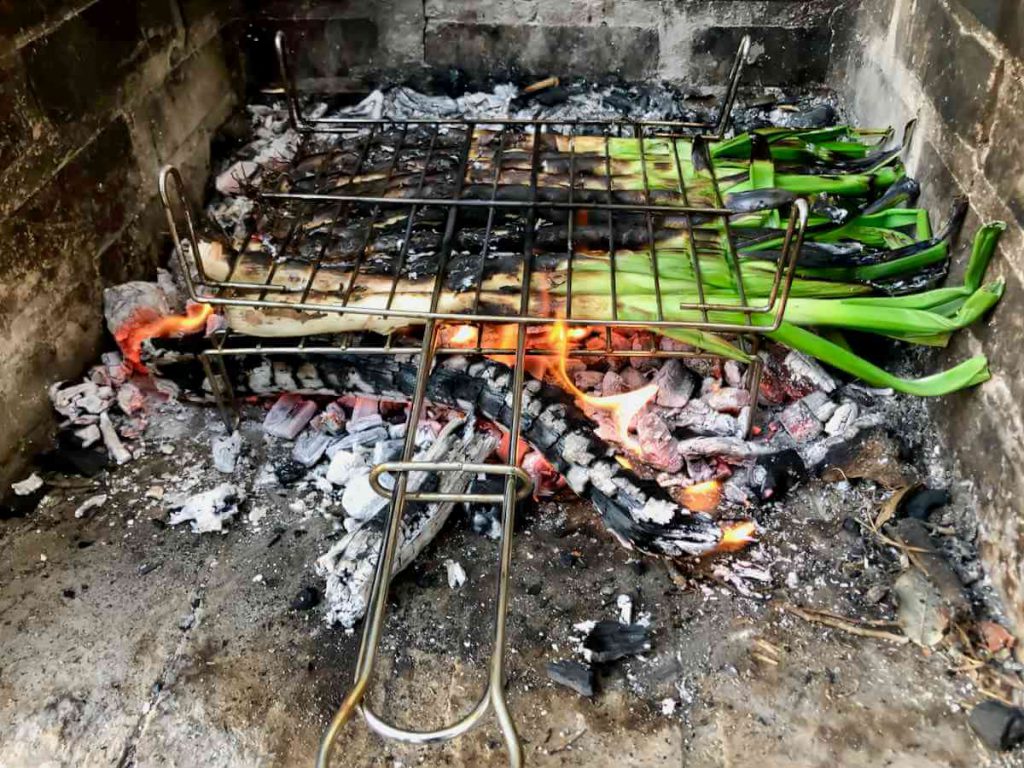 Eating calçots
Once the calçots have rested in the newspaper for about ten minutes it is time to unwrap the calçots and get stuck in!
Take a calçot and pinch the root end with one hand and pull the inner layers with the other. With practice and luck the interior will slip out cleanly & easily. Dip this into your Romesco and savour the delicate flavour of your first calçot!
With the peeling of the charred skins and draping the sauce laden calçots into your mouth, eating calçots is quite a messy affair. Some people even choose to wear bibs to a calçotada!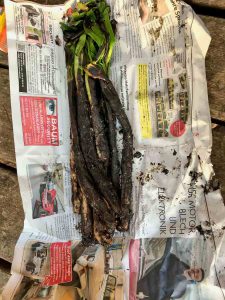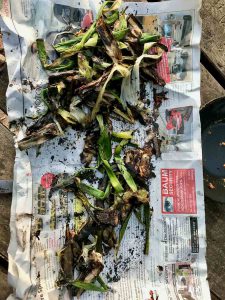 If you need any help preparing a calçotada or a barbecue at your villa, we offer our catering services in Pollensa.